We offer data gadgets for e-shops
You're not alone in this.
Conviu is a powerful tool. Backed by a strong
team that can assist you with anything

you may not feel confident about or lack the capacity for. Both within and beyond Conviu's administration.

What all can we do for you?
Connection of supplier XML feeds
Do you spend hours updating prices, availability, and verifying other information? You no longer have to! We will automatically connect your e-shop with suppliers using XML feeds.
Simply choose any number of suppliers and specify the frequency of updates and their timing for each one, to seamlessly fit into your e-shop's daily routine. We'll take care of everything else for you.
Management of PPC campaigns
Do you want to reach customers who are searching for your products but are unfamiliar with your brand? In the realm of online marketing, PPC campaigns are tailor-made for this purpose. It's one of the best marketing strategies where you pay for clicks on your ads. We'll set up, evaluate, and optimize PPC campaigns for you to bring in customers without adding any extra workload. We'll make you visible in places where your competition would otherwise be.
We are a certified Google Partner and a verified Sklik agency.
We have experience with multi-million budgets in the largest search engines in the Czech Republic and abroad.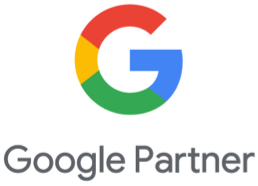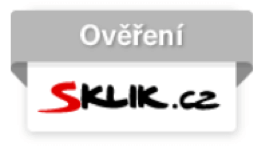 Management of product comparators and automatic bidding
Securing top positions on product comparison platforms like Heureka, Zboží, or Google Shopping always involves a significant competitive battle that requires constant optimization. If you lack the experience or time to dedicate to this, leave it to us! We'll attract relevant customers for your e-shop who are truly likely to make a purchase.
We will adjust XML feeds, match products, and optimize click-through prices. We'll set up automatic bidding so that you can sleep soundly and still remain ahead of the competition with your TOP products on comparison platforms. The good news is that you don't have to be the cheapest. The majority of potential customers from product comparison platforms actually come from bid positions – 60% from Heureka and 80% from Zboží
Therefore, don't leave anything to chance and start with automatic bidding today, every day counts!
Connection to marketplaces
Do you want to list your products on online marketplaces such as Mall Marketplace, Alza Marketplace, Kaufland Marketplace, or even Amazon? That's a smart decision, as it allows you to reach tens of thousands of potential customers in both the Czech and international markets. Each marketplace has its own requirements for feed structure, which they emphasize. The success of your collaboration depends on these factors – you wouldn't want your products to appear in the wrong categories or with broken descriptions. Leave it to us; you can rely on our experience.
You have nothing to lose by trying.